event / June 28, 2016
DIGITAL DIALOGUES


Starfish Digital Dialogues
Our second event
"Is your data gathering dust or gleaning gold dust?"
How to make better use of your own and other available data.
You already know more than you think you do – but does your organisation know how to use the information available to generate the insights that will help you achieve your goals?
In any size of organisation using data and information will become a real necessity to better understand your members/clients: How they interact with you, how they communicate, what they communicate about, what they need and believe in. Smart use of data will help your organisation to interact in a much more effective way with its stakeholders.
At this event, hosted by StarfishMRM and boobook, we aim to explore how any organisation can be more effective in winning new members/clients and more importantly satisfying the needs of and retaining its existing members/clients.
Programme: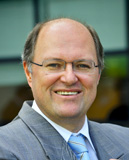 We are delighted to welcome our keynote speaker :
Marc Decorte, President & CEO at Belgian Shell, Vice President Connected Digital Technologies at Shell International. Marc will explain the role digitalisation plays in the oil and gas industry and how Shell is using data analytics and digital technologies to transform its business and position itself for the future.
Panel debate and Q&A about practical ways in which organisations can benefit from data analytics which will explore: What is possible today? How do I get started?
• Bart Rosseau, Head of Data & Information at City of Ghent (using data to serve citizens better)
• Thierry Soubestre, CEO at Social Karma (social media engagement analytics)
• Nicole Huyghe, Managing Director at boobook (using data to optimise your customer/member journey)
Moderator : Glynis Whiting, Partner StarfishMRM
Followed by a networking cocktail
Who should attend?
If you wonder how your company or organisation can benefit from the emerging data analytics revolution then this event is for you!
Interested?
Sign up now! Attendance is free, registration is mandatory

Glynis Whiting